What is "Marrowbone"?
God guard us ftom those thoughts men think
In the mind alone;
He that sings a lasting song
Thinks in a Marrowbone.
W.B. Yeats
"Marrowbone" is an annual celebration of story and storytelling performed outside in the blaze of the autumn woods. The audience, in groups, travels a winding path peopled by storytellers, singers, dancers, musicians, and beings of the dreamtime. At at the end of the path: a pine wood, food and drink, companionship, a warm fire. After all groups have walked the storied path, all gather at the stage in the pine wood to listen to longer stories told by master storytellers, as we once did, long ago, and as so many of us still long to do.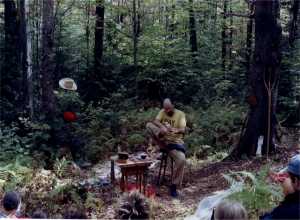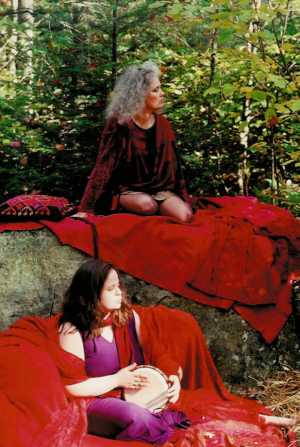 11/21/2013 Update - Marrowbone has been suspended until further notice.
We hope you will select some new or favorite poems, songs and stories, take them to a beautiful wooded trail in your neighborhood, and create your own Marrowbone experience.
Check this site for future announcements.
Information: soverby at sover.net
Other Theatre Group Ltd. Productions: